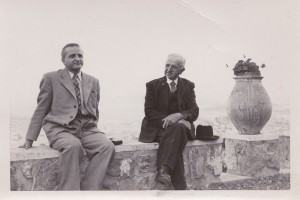 Bénézech-Boudal's vineyard "The Château des Peyregrandes" is located in the town of Roquessels (Hérault), at the heart of AOC Faugères.
Spread over 25 hectares, the old Carignans vines have been rooted on the shale-made hillside of "The Serre" for over 70 years. The Carignans vines – along with Grenache, Syrah, Cinsault and Mourvèdre – are planted at 400m altitude with a southern exposure, on the last of The Cevennes foothills, in the heart of the natural park of Haut-Languedoc.
The introduction of varieties such as Roussanne and Marsanne since 2007 led to expansion into white wine-making.
Since the late 19th century, several generations have followed each other at the Bénézech-Boudal's vineyard. In the early days, Siméon Bénézech used to deliver his own wine in barrels. In the 1970's, his son Pierre Bénézech started producing bottles of red and rosé wines.
Since Pierre Bénézech passed away in 1995, his daughter Marie-Geneviève Boudal and her two children Hervé and Laurent have been maintaining the tradition started in the late 1800s.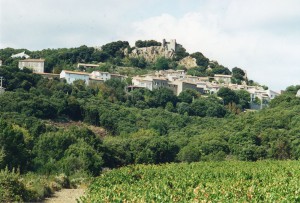 Quality, authenticity and typical features are our priorities in the cultivation of the vines.
Our vineyard has been certified with the Agriculture Biologique "ECOCERT" label (organic farming).
The harvest is done by hand so as to select perfectly ripened, and the healthiest, grapes.
The wines are produced out of shale soils and the average yields are around 28 hl per hectare.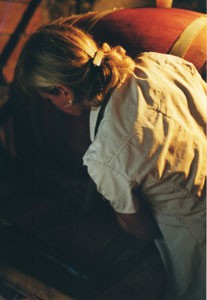 The wine-making process is the following:
– Carignans undergo carbonic macerations.
– Other varieties are given either traditional, or long maceration with a control on temperatures.
– Wines are matured in stainless steel vats, or in barrels, depending on the required quality and products.
We aim to provide the "Faugères" characteristics for our clients both by creating wines born from different marriages and by striving to find the right balance between strength and finesse of the product.
Finally, we wish, though our products, to reflect the love and passion we feel for our own region, our vineyards and wine.